Find an expert
We have many medical experts who can give opinions and guidance on health stories. Search or browse our list of experts by areas of expertise or name.
Expert
Areas of expertise
A/Prof Simon Stafrace

Program Director, Alfred Psychiatry, Adjunct Clinical Associate Professor, Monash University

Mental health policy
Depression
Schizophrenia
Working with families affected by mental illness
Mental health services
Simon has been a psychiatrist in the private and public sectors for over 25 years.
As the Program Director of Psychiatry at Alfred Health, Simon is responsible for the delivery of specialist and primary mental health services in the inner south of metropolitan Melbourne, and a psychiatry research centre in partnership with Monash University, known as MAPrc (Monash-Alfred Psychiatry Research Centre). As the lead agency for headspace Elsternwick since 2009 and the headspace Youth Early Psychosis Program in South-East Melbourne since 2013, the program has led a consortium of agencies in developing a youth mental health service that has been co-designed with carers and young people, and is delivered in primary care settings. He is an active member of the Royal Australian and New Zealand College of Psychiatrists and has consulted to a number of state and commonwealth advisory committees. In 2016, he will be undertaking the Williamson Community Leadership Program, run by Leadership Victoria.
Mr Jin Tee

Neurosurgeon

Neurosurgery
Spine surgery
Mr Jin Tee is a complex spine and brain surgeon. His surgical practice focuses on minimally invasive (MIS) and open surgical solutions for degenerative spinal disorders (including pars defect repairs), spinal tumours, spinal deformity including scoliosis, cranio-cervical junction abnormalities, and spine trauma. He also treats brain trauma, tumours, and brain fluid (CSF) flow dysfunction.
Mr Tee is heavily involved in clinical research. He concentrates on clinical outcomes of spine surgery in the fields of spine trauma, degenerative spine and spine oncology. He is involved in registry-based studies in Australia and North America to ultimately assist in improving the international quality of spine care. He is also involved internationally in spinal cord and spine column injury research. He is an active research member of the AO Spine International Oncology Study Group and a clinical researcher at the National Trauma Research Institute (NTRI). He is part of the medical advisory group (Monash Vision Group) for the Bionic Eye project in Melbourne.
​Mr Tee was a medical graduate of the University of Melbourne and a Melbourne-based Australian Neurosurgery trainee. He has completed a post-graduate Doctorate of Medicine at Monash University (Melbourne). He then completed the AO Spine North America Complex Spine Surgery Fellowship at the world-renowned Vancouver Spine Institute, Vancouver General Hospital and the University of British Columbia.
Mr Thodur Vasudevan

Head of Vascular Surgery and Deputy Programme Director Surgical Services
Mr Vasudevan, who likes to be called Vasu, comes to us from Waikato Hospital, Hamilton, New Zealand, where he has been a vascular and endovascular surgeon for more than fifteen years. Waikato is a major referral and trauma centre for New Zealand's mid North Island and serves a population of around 900,000.
Originally from India, Vasu has General Surgery and Vascular Surgery fellowships from the Royal Australasian College of Surgeons (RACS) and in addition he also holds a fellowship from the Royal College of Surgeons, Glasgow. Vasu has been very active with the RACS, being a member of the Board of Vascular Surgery, including Board Chair for three years. He has also been an examiner in Vascular Surgery since 2009.
Vasu's academic interests include senior lecturer at the Waikato Clinical School, University of Auckland. He has ongoing research interests and has a number of peer reviewed publications and book chapters.

A/Prof Antony Walton

Deputy Director and Head of Catheter Laboratory

Interventional Cardiology
Structural heart disease
Hypertension
Heart valve replacement
Dr Tony Walton is Deputy Director and Head of Catheter Laboratory in the Department of Cardiology. He is a clinician, interventional cardiologist who specialises in structural heart procedures.
Tony is an interventional cardiologist based at The Alfred and is an Associate Professor in Medicine at Monash University. He is an Honorary Research Fellow at The Baker Institute as well as Head of the Structural Heart Programme at the The Alfred and Director of the Cardiac Interventional Laboratories at Western Health.
His training in cardiology was at The Alfred and further postgraduate training in interventional cardiology was undertaken at Stanford University Medical Centre in the United States.
His professional interests include general and interventional cardiology with particular interests in structural heart disease and hypertension. The developing areas of percutaneous valve replacement and interventional techniques for the treatment of common conditions such as hypertension are particular interests. He has published his clinical and research work in peer reviewed manuscripts on subjects including the novel techniques of percutaneous aortic valve replacement and renal denervation for refractory hypertension
Prof Glen Westall

Head of Paediatric Lung Transplantation

Lung transplantation
Lung fibrosis
Professor Glen Westall is a highly regarded specialist in the area of advanced lung disease, specifically in the fields of lung fibrosis and lung transplantation.
He is Consultant Chest and Lung Transplant Physician at The Alfred. He oversees an active research program that receives both national and international research grants. For his work in transplantation, he was the first non-American recipient of an International Career Development Award.
Prof Westall sits on a number of local, national and international academic/medical committees and is past-Chair of the Lung Advisory Committee of the Transplantation Society of Australia and New Zealand (TSANZ), the peak advisory board to the National Transplant Authority. He is Chair of the Advanced Lung Failure and Transplantation Steering Committee of the International Society of Heart and Lung Transplantation (ISHLT), the leading multidisciplinary global community for cardiothoracic transplantation. He is a foundation member of the Interstitial Lung Disease (ILD) Collaborative Research Consortium and is a chief investigator of the NHMRC Centre of Excellence in Lung Fibrosis.
His career to date has been built on the principals of clinical excellence supported by a rigorous research, teaching and academic platform.
Mr Adam Zimmet

Cardiothoracic Surgery & Transplantation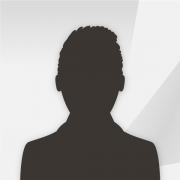 Mr Adam Zimmet is a Cardiothoracic & Transplantation Surgeon.