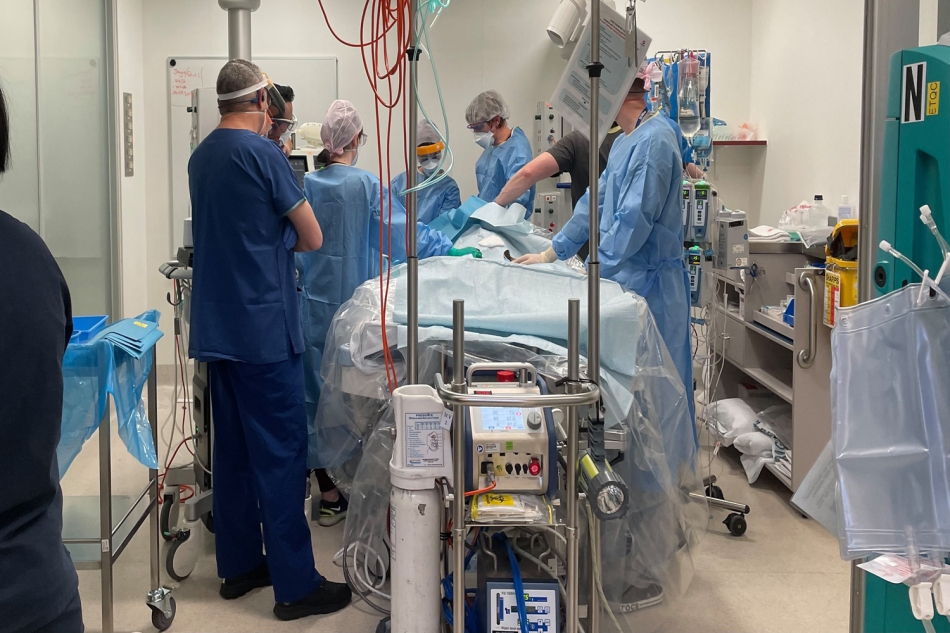 The Alfred's ICU is busier than ever, treating some of the country's most critically ill patients in record numbers.
ICU director Steve McGloughlin said Australia's largest ICU normally treated about 45 to 50 patients, however it continued to treat more than 60, including record numbers of patients on ECMO - the most advanced form of life support.
"At one point we had 20 people requiring the use of an ECMO machine," A/Prof McGloughlin said.
"Normally less than 10 per cent of ICU patients would require ECMO, but in recent days almost a third of our patients have been supported this way."
ECMO is an advanced form of life support, which takes blood from a patient, oxygenates it, then pumps it back through their body when their heart and lungs are severely damaged.
Alfred Health intensive care specialist David Pilcher said it's often used as a last resort treatment option.
"We typically only use ECMO for patients whose lungs are very damaged, but it can also be used to support people whose heart isn't working properly," Dr Pilcher said.
"It's used at a point where only an ECMO machine can get enough oxygen into the body.
"However, it's then a matter of time to see if the lungs can recover before some complication kicks in."
As the average age of patients recovering from COVID-19 has decreased by about 10 years, Dr Pilcher said ECMO is in many cases, a more viable option than it was last year.
"We've had patients who have spent months on ECMO who have made a pretty good recovery," he said.
"We've even had people who come back to having almost normal lungs, even when they've been really, really damaged."