Funding boost brings Day Procedure Centre closer to reality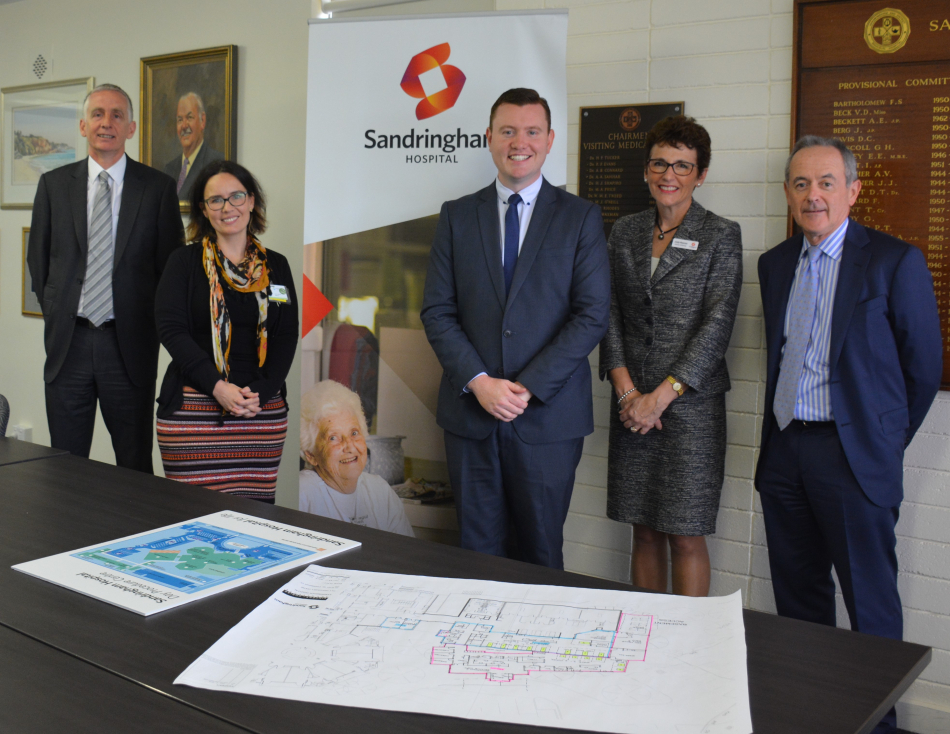 The Sandringham Hospital Day Procedure Centre Capital Appeal has almost reached its $2.5 million target thanks to a significant boost from the Victorian Government.
Member for Mordialloc Tim Richardson visited to announce the hospital will receive $1.6 million – which will directly support the Day Procedure Centre as well as additional enabling works required to complete the project.
Director of Nursing Judy Reeves said the incredible community support behind the appeal - including a significant contribution from Sandringham Community Bank – as well as the state government funding, meant the day procedure centre was now much closer to reality.
"While we still have a little way to go before we reach our target, we're very excited about what this substantial government funding means for the Day Procedure Centre," Ms Reeves said.
"We couldn't have reached this point without the generous support of our community and we ask you to continue that generosity so we can finally reach our target and start building as soon as possible."
Member for Mordialloc Tim Richardson recognised the community need for the Day Procedure Centre, which will ensure more beds are available for emergency overnight stays.
"The community has done an amazing job fundraising for this new centre – so I'm so proud we've been able to make a contribution to ensure we get this fantastic project built," Mr Richardson said.
"Freeing up more beds at Sandringham Hospital means better health outcomes for patients in the emergency department, and better outcomes for the community."
To support the appeal or to find out more, visit the Sandringham Hospital Appeal page.