ECMO team saves 50 lives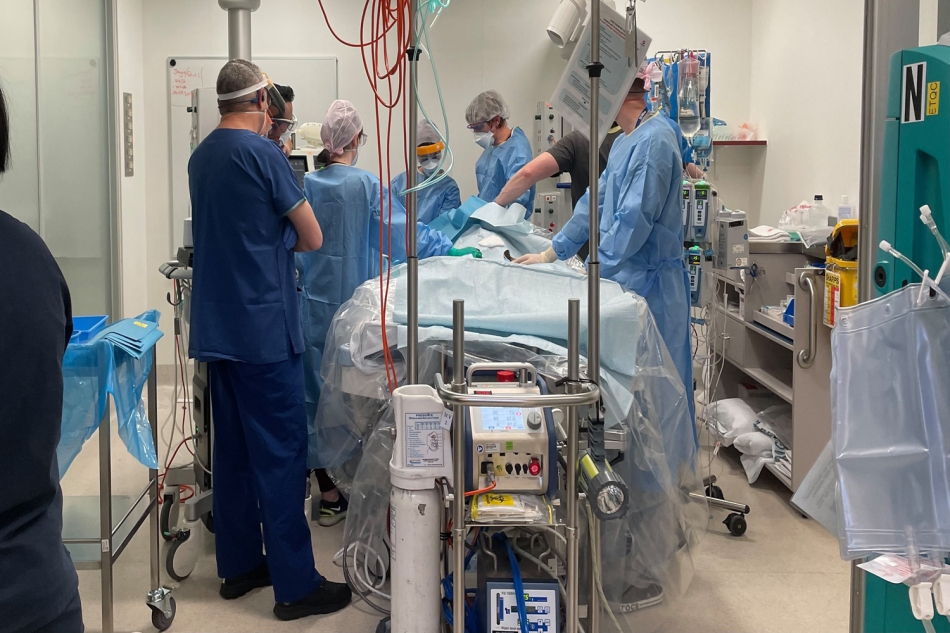 Specialists at The Alfred saved the lives of 50 COVID-19 patients with the use of ECMO during the height of the pandemic.
ECMO (extracorporeal membrane oxygenation) takes over from a critically ill patient's lungs and heart when their own organs cannot function, by circulating blood through machines outside their bodies.
It is typically only used for an average of fewer than 10 days, as a last-ditch treatment option for critical ­patients.
By prolonging time on the machines and ­focusing their use to only the most experienced teams, The Alfred managed to save a remarkable 78 per cent of ECMO patients who were on the machines for over 35 days.
The Alfred's head of ECMO Vincent Pellegrino said the team stretched its use to over 100 days in some cases.
"The motto we developed was just get us to 35 days, which we found to be a major landmark in the treatment," he said.
"We only lost one patient out of 64 who had been on the machine for a minimum of 35 days. ECMO is limited in how long you can run it; we certainly extended it to the maximum.
"We had to wait it out in many cases. I know I've never seen anything like that before."
Using a tiered system, Victoria's public hospitals worked together to deliver the most critically ill patients to The Alfred – a collaboration A/Prof Pellegrino said was crucial to saving lives.