Coffee the secret to a long life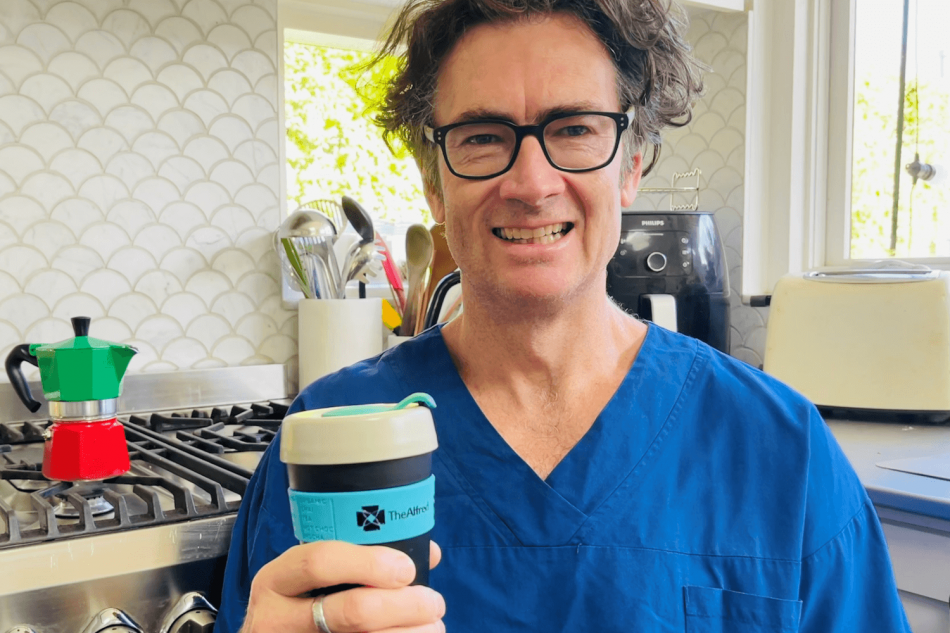 Drinking coffee could help you live longer according to world-first research by heart specialists at The Alfred.
The results of two international studies led by Alfred cardiologist, Professor Peter Kistler, show that up to six cups of coffee a day can lower the risk of cardiovascular disease, coronary disease and heart failure.
"We found that in nearly 400,000 people, coffee intake also reduces stroke risk and increases life span," Prof Kistler said.
He said there is a perception, often based solely on anecdotal experience, that caffeine is a common trigger for heart rhythm problems.
"We hear that about 80 percent of doctors advise patients experiencing heart issues to stop drinking coffee, but the research tells us that people shouldn't feel discouraged in their coffee habits, but rather consider it part of a healthy diet."
Prof Kistler who is also director of electrophysiology at The Alfred and the Baker Heart and Diabetes Institute said his team used data from the UK BioBank, a large-scale database with health information from over half a million people who were followed for at least 10 years, to inform their research.
For the first study, researchers examined data from more than 380,000 individuals without known heart disease to see whether coffee drinking played a role in the development of heart disease or stroke during the 10 years of follow up.
In general, having two to three cups of coffee a day was associated with the greatest benefit, translating to a 10 to 15 per cent lower risk of developing coronary heart disease, heart failure, a heart rhythm problem, or dying for any reason.
The second study included close to 35,000 people who had some form of cardiovascular disease. Coffee intake at two to three cups a day was associated with lower odds of dying compared with having no coffee.
Importantly, consuming any amount of coffee was not associated with a higher risk of heart rhythm problems, including atrial fibrillation or atrial flutter, which Kistler said is often what clinicians are concerned about.
"Coffee drinkers should feel reassured that they can continue to enjoy coffee even if they have heart disease," Prof Kistler said
"Coffee is the most common cognitive enhancer—it wakes you up, makes you mentally sharper and it's a very important component of many people's daily lives."